The Joy of bringing home a dog.
We just got a new addition to our family. It is a rescue dog from the animal shelter. There are some things to consider when bringing home a new dog into your home. I created this First time dog owner checklist for you when you bring home for the first time a dog. To get some guidance and understand a bit better your dog. 
It is a decision where the whole family living with you is involved.  Do not decide we get a dog and your family does not agree with it. 
Our new dog is Hektor. He is around 7 years old brought to the shelter when he was 4 years old.  
I just couldn't bear seeing him so sad, he lost a lot of weight because he refuses to eat. 
Hektor stopped eating, I guess after 3 years at the animal shelter he lost his trust that someone will adopt him. There are lots of things to consider when you get a dog for the first time and you have to learn the important things about your furry friend. 
When you are a first-time dog owner get to know your dog, and read or listen to books about dogs and their behaviour, on what you should feed him, groom him, look after him and so much more.
If you are a friend of Cesar Milan the Dog Whisperer than watch his shows and learn as much as you can. Otherwise, you will be head over in making big mistakes or just overwhelmed with the responsibility.
Here are some of the common mistakes first time dog owners make. 
Owning a Dog is one of the great joys of life. Living a life without our Dogs would be unthinkable for me. 
With unconditional love, companionship, and so many beautiful memories we love our furry friends deeply. Owning a dog brings challenges and is not always pleasant but in real life, we can and have to deal with it.
Sometimes, I look at my dogs, and they look up to me as they can sense that I am looking at them. The way how they look at me and how they move their head, I am sure they can read my thoughts and one day I will get an answer from them in a human voice. 
If my Dogs could talk I guess they would tell me all the things a first-time dog owner should know.
Download our free ebook "Caring for your dog" Click here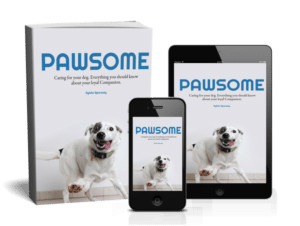 It is scientifically proven that when you pat your Dog it lowers your  Blood Pressure?
[Read more…] about The first time dog owners checklist. 17 dog care tips and advice you must know. Don't make this common mistake