DIY Dog Training with the right tools.
Why is the Pet Safe gentle leader head collar the best for your DIY Dog Training? 
This Gentle Leader Headcollar is a perfect no-pull solution to help improve leash manners and the bond between you and your dog. Designed by trainers, the Gentle Leader Headcollar is loved and trusted by vets and pet parents.
It has helped improve 5 million walks worldwide. This training tool is best for dogs who pull because it interrupts your dog's instinct to pull against pressure. 
Download our Free DIY Dog Training. Click here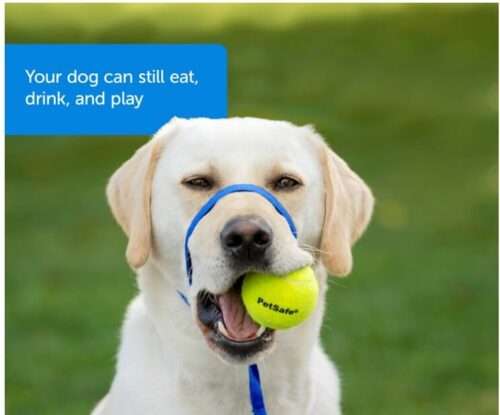 The headcollar loops around your dog's nose, so when he pulls, it gently moves his head toward you so he can refocus his attention on you and away from other distractions.

Walk relaxed with your dog thanks to the Dog Training Head Collar. 
[Read more…] about The Best Gentle Leader Head Collar. Training your Dog becomes easy.