The choice is yours…which one is the best dog food to feed my dog?
With the unfortunate increase in pet food recalls, dog owners throw their hands in the air wondering what exactly they can feed their dogs that are actually safe and won't be recalled the day after purchase.
We've since learned that one manufacturer used wheat gluten in their food, which caused most of the problems the first time. People started reading the labels of the food in hopes to find a safer product to give to their pets. Dog food, unfortunately, has so many words that cover the description of the real ingredients that you actually wonder what is all that.
Many dog food brands use ingredients we would not even consider as food.
Famous "foods" are melamine, fillers, preservatives, meat by-products, aminopterin, starches and so much more. Take the translation of meat by-products what is it …. sinews, nerves, blood vessels, bone meal and tripes.
If you want to go homemade on dog food I have written a blog about the best homemade dog food go my blog here
The Fact is a lot of commercial dog foods are not healthy for your dog.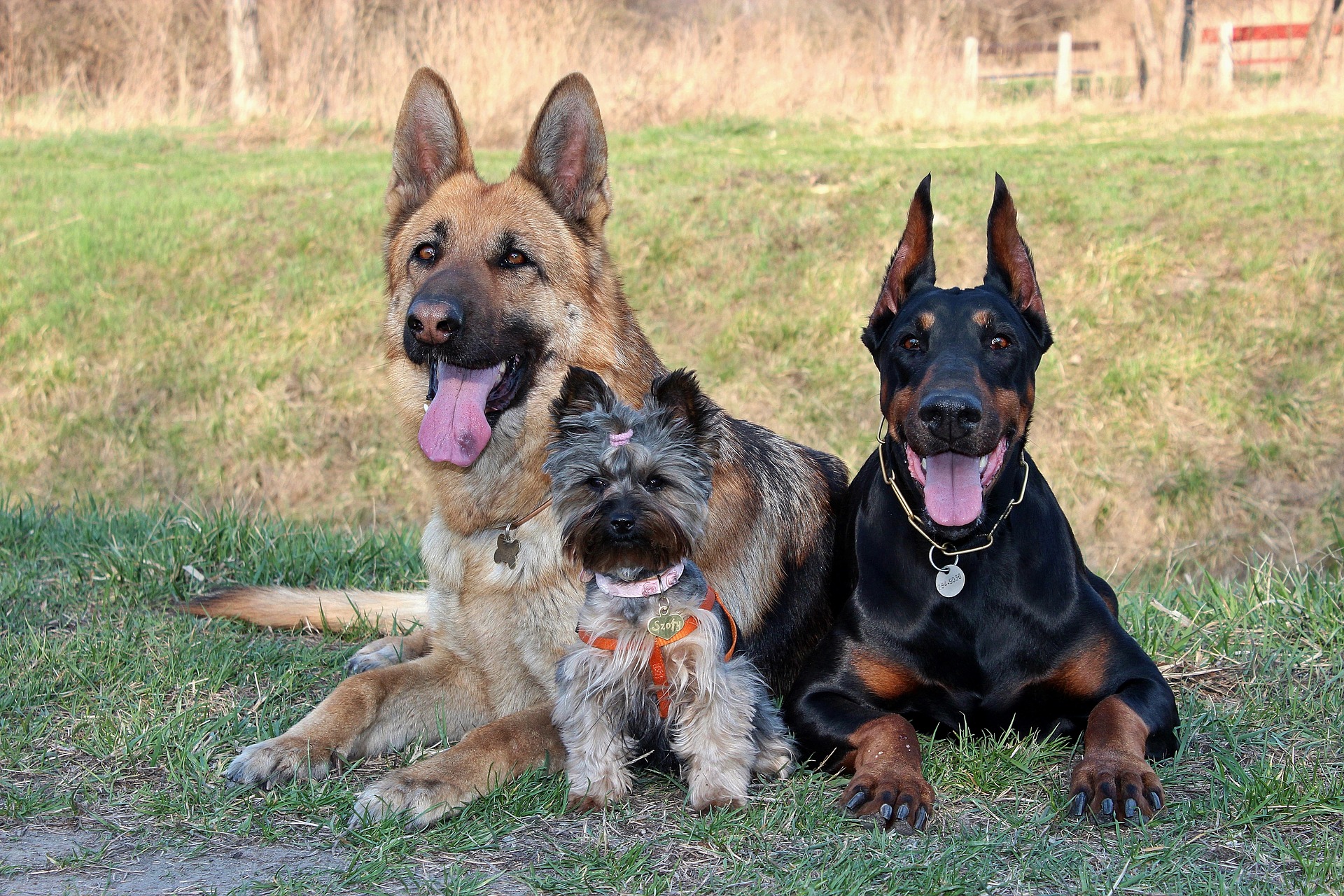 Dog owners are frustrated and confused about what to feed your dog and more importantly what to buy.
Which dog food is safe to feed your dog and does not cost a fortune. I believe a mixed balanced diet is always the best. Use the 80/20 rule. 80percent Proteins and 20 percent vegetables.
What is best dog food to feed your dog?
It may sound like an easy solution to the problem, but it's not really the best option. Human food can make a dog or any other pet sick. Some foods like pizza and chocolate are toxic to dogs. ( I know dogs love them but that doesn't mean they are good for your dog)
Their digestive systems aren't built for it, so introducing human food can cause just as many problems as the recalled pet food if you're not careful.
Not all human food is bad, though. If you decide to make your own food for your dog then make sure you're giving healthy organic food. If you go through the trouble and go for homecooked dog food than please make sure that there are no ingredients in artificial flavours or any chemically sprayed food.
Did you know that … Garlic and Onions are toxic for your dog…
You would not believe how many dog foods actually contain Garlic and Onion. Those two ingredients are members of the Allium Plant Genus and they are toxic. What you will say, yes they are toxic to your dog and cat. The same goes for scallions, chives, shallots and leek.
If your dog food contains Garlic and Onion it can make your dog immediately sick when fed in large quantities. Even fed in small amounts over time as to flavour the homecooked meal of your dog, can damage red blood cells and can cause anaemia.
Don't risk the health of your dog for some extra flavour, and look at the labels when you buy dog food that the ingredients are not garlic and onion.
What you should look out for in Dog Food
Proteins and how they are displayed on the package
Chicken, turkey, duck, Lamb, beef, pork, venison, salmon, whitefish, mackerel, Tuna, etc.
Named Animal Meals
Turkey meal, chicken meal, pork meal, duck meal, salmon and tuna meal etc.
Natural Preservatives
Vitamin E ( mixed tocopherols) rosemary, vitamin C like citric acid, ascorbic acid, sorbic acid,
Complete and Balanced
Certified nutritionally complete by the Association of the American Feed Control Officials.
( should be certified by your country) make sure ingredients are from your country and do not come from China or Asia.
Click here for organic dog food, brands what are recommendable.
and so on click the link here to go to the organic food store
What to avoid in Dog Food
Harmful Preservatives like BHA, BHT, TBHT, Propyl Gallate, Ethoxyquin,
Toxic Foods like Garlic, Avocado and Onion.
Unspecified low-quality Proteins " Meat, Meat Meal, or animal by-products, "
Artificial colouring and Artificial Flavouring like Dioxide, sucrose, sorbitol, corn syrup, caramel colour, monosodium glutamate in short MSG, cane sugar, propylene glycol, and last not least chemical food colouring.
Empty Marketing Terms like premium, ultra super, Breed specific formulas, gourmet and organic labels without USDA certification.
Real Organic will be the best way to go if you want to buy the food for your dog. Dog food with fewer grains is recommendable. Grains will be used as fillers. A dog is a Carnivore and does not normally eats a lot of carbohydrates.
There really isn't any evidence that grains will cause all of these problems, but it seems to make sense since grains have been used as fillers for the pet food in the last few years.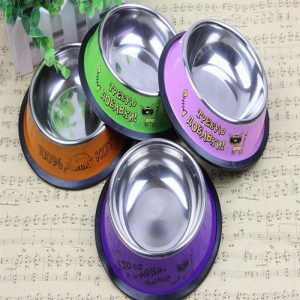 This food dishes for dogs are available at our pet store https://mypetshopworld.com
What experts say about Dog Food? There is a lot that goes around
Some experts offer some tips on what to look for on the ingredients label of your dog food. They state that the first three ingredients of the label should be some kind of protein – such as beef, chicken, fish or turkey.
All agree that dog food should be a balanced diet and it should include homemade dog meals. A Dog is only as healthy as what he eats.
The label language on your dog food. What are by-products in Dog Food?
By-products
One big ingredient is Grain it is used as a filler. Other by-products most likely in any Dog food brand will be chicken by-products or beef by-products. That means those are the clean non-rendered "parts", anything else than meat, taken from slaughtered mammals. That will include and there is no limit on what is taken or used something like lungs, spleen, kidneys, brain, blood, bone, fatty tissue, stomachs and intestines freed of their contents.
Dog Bandannas available in our store https://mypetshopworld.com
What to look out for!
These experts also state that you should never buy any dog food product that doesn't have the company name, phone number or web address clearly listed on the package.
You should have a way to contact someone if something should happen. You should avoid buying the generic labelled or store brand labelled dog food products, since these are manufactured from bulk suppliers. You never know what really went into that dog food.
Look for a good brand name product to feed to your dog instead. ( please consider also the taste of your Dog, some food might be healthy but it does not appeal to your dog then don't force him to eat that food. )
Evolve
Hound and Gatos
Kasiks
Blue Buffalo
Holistic Select
Canidae
Holistic Select
Koha Limited Ingredient
Nutri Source
Nature Logic
Natural Planet
Nutro Limited Ingredient Grain-Free

As you would not eat food you do not like. Dog food can be safe, but you need to be an advocate for your dog and make sure he's eating healthy foods. Read the labels and make sure the food is of high quality and you can avoid the problems caused by the pet food.
9 SAFE and Ultra-Healthy Dog Food Brands in North America
Dog Food Brands
There are many dog food brands that will claim that they are natural and healthy. Some call themselves Premium health food, or natural gourmet food, or healthy and organic. Don't fall for that check it out and compare the labels take precaution with the labels and check what are the ingredients.
Companies will make you believe that they have the best dog food, and write on the labels what you want to hear. (Look at the language paragraph above. ) It is up to you to find the right food for your dog and it is not an easy task what might be healthy, your dog might not like and will not eat.
The Truth is there are only a few companies who produce safe dog food. Consider that the dog food that will harm your dog over a period of time will also harm in a sense you as when your dog over time develops symptoms of a illness the veterinarian bills will get higher and higher.
In a way, it is the same with a human you eat healthy your body is healthy. The same goes for your dog.
The book 9 safe and Ultra-Healthy Dog Food Brands in North America.
Takes out the guesswork and gives you concrete research that Lewis ( author of the book comes dog food secrets) has conducted so that you can make your own choice. No one can take this decision for you but as we all love our dogs we will make a decision that is the best for our dog.
The book comes with a 60-day money back guarantee there is no risk. I can assure you that you will not want to return the book as it is a great book for the healthy life of our dogs.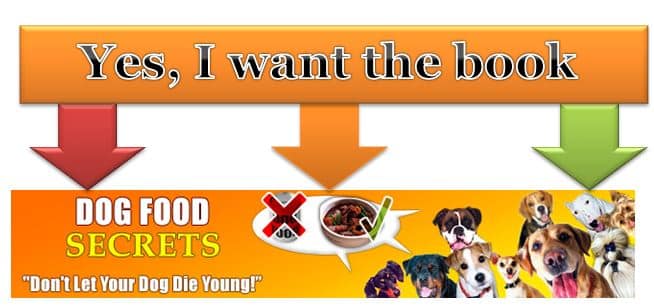 Please let us know how it went and share with us your advice.
Do you have any advice for Dog Owners on what food do you buy, then please comment here and let others Dog owners know what works best for you?
Do look up our post for Pet Allergies
https://mypetshopworld.com/the-3-most-common-allergies-for-your-pets/
wishing you a pleasant Day
Melanie
Please watch this video to the end. Thank you