The First Time Cat Owner Guide.  Everything You Need to know.
Congratulation, you finally decided to get a cat. There are a few things to consider when you are getting a cat. One of them is making your House/Home /Appartement cat-proof. That is very important.
I tell you my story in the end. It is a sad story.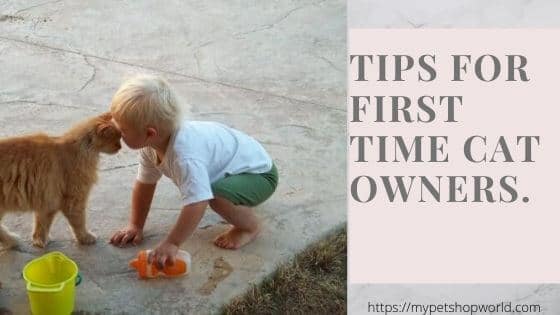 Now that you are a cat owner of one or several cats you need to think about how you can make the life of your furry friend as easy to settle in as possible.
Yes, you heart right having pets comes with responsibilities and you need to provide the proper for care for the needs of your cats.
What it means is thinking about the living condition, proper healthcare, grooming, feeding etc. 
Regarding your cat's living conditions, this will be largely influenced by your own lifestyle. If you live in an apartment in a city, then your cat would be living solely indoors.
If you live on a farm, then your cat may live solely outdoors or live both indoors and outdoors.  
What to consider before you get a cat and the best way to be prepared.
What do you need?
Cat Food :
It is important that you feed your cat only Cat Food, not human food or food scraps from the table.
Cats can be very picky with food.
If they liked the food 2 weeks ago doesn't mean they will eat it today. It is a challenge when you have a picky cat who chose her food. I have one who is so picky that she drives me crazy with her pickiness.
The Diet of your cat should be balanced. You have to decide on how you feed your cat. Free schedule or fixed schedule.
Free schedule = That is when the cat is given a free choice. That can cause you sleepless nights.
Fixed schedule = The cat will have a routine and remember the cycle to eat for a cat is the hunt, play, eat, groom, sleep. ( I prefer fixed schedule as that lets me sleep at night)
Do not overfeed your cats with snacks and treats.
Do not think your cat will know what to eat and what not to eat.
Cats are very nosy and will investigate everything. Leaving food around what is not for cats is a no go.
Keep your food out of the reach from your cat.
A Cat is a Gourmet Eater.
Choose the food wisely and mix it with Fish, Meat and Vegetables. This way your cat will be in a good condition and will have a long healthy life. 
Many Indoor cats facing an obesity problem. You must also remember that cats are genuine carnivores. They are natural hunters.
They will not survive on a diet of grains and vegetables. In fact, they don't need these types of food. They only need meat and fish. A cat body requires a great amount of protein more than any other mammal. 
Download the free ebook "For the Love of  Cats" Click here
Dry Food for Cats.
Please note Cats need dry food as well as the wet food. Dry food helps them with their teeth so they stay strong and clean,  and the wet food helps for the digestive system. Also, make sure you have always a bowl of water standing beside the dry food.
Drinking-Water for your cat is important.
The drinking water of your cat should be also changed every day.
Please be aware "Cats do not drink cow milk" if you feed your cat the cow milk she can get really sick, as the proteins in the Cow milk are too large for the cat's digestive system.
 This Cow milk will make your cat suffer from diarrhoea, vomiting and intestinal upset. If you want to buy milk for your get then get her the milk for cats you can find them in any pet store.
Plants and Cat Grass for your cat.
Your cat loves from time to time a nibble on the cat grass. Make sure you have cat grass available. You can buy cat grass in any pet shop and if you love to grow it your self you can buy the seeds and just plant them. I also buy from our nursery the cat bamboo and our cats love it.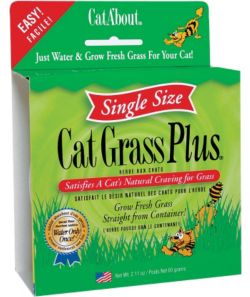 Also, be aware that cats might nibble on some of your plants and you should be aware that some plants can be poison for cats. 
Check out the plants you have in your house and make sure they are not poison for your cat.
Unfortunately, cats will go and play with the leaves when they move in the wind and when they bite into it they can get poison.
Here are just a few plants that are toxic for your cat.
Amaryllis (Amaryllis spp.)
Azaleas and Rhododendrons (Rhododendron spp.)
Chrysanthemum, Daisy, Mum (Chrysanthemum spp.)
Daffodils, Narcissus (Narcissus spp.)
Electronics like Computers and Television Set.
Cats love the EMF ( Electro-Magnetic Fields) they also love water lines. My cats started in Winter to sleep on my computer or behind the TV.
It took me a while to figure out that they loved the warmth my computer and TV gives off. They also love the rays that were the reason why they chose my computer and the TV Set.
I bought heating pads for my cats with great cat houses and my cats love it and leave my computer and TV alone.
Watch out for cables kittens love to chew them and play with them.
Medical Care for your cat.
Give your cats the necessary medical care if needed. Ask your Veterinarian for all the information on vaccination and health of your cat. Vaccines are categorized in core and non-core vaccines.
The core vaccines are essential and necessary for your cat's health to protect them against the respiratory virus, rabies and feline distemper.
Join the petcare membership click here
Neutering or spaying your cat.
Spaying and neutering will also reduce or eliminate the behaviours that you don't want, such as aggression and urine marking. Neutered males are less likely to roam, fight, or mark their territory with urine, and spayed females experience less hormone-related moodiness.
Don't feel bad about neutering or spaying your cat. Think in this way there are so many homeless cats around and animal shelters are filling up with cats. As a responsible cat owner, you should neuter or spay your cat. Unless you want to breed cats.
Microchip your cat.
When you are already at the vet with your cat, have her also microchipped. When a cat is microchipped and runs away because she was scared or lost her way it is easier to get her back as the person who finds her can contact you then.  Even if they bring her to shelter the shelter can contact you then easier. 
Shelter for your cat.
Even when your cat is an indoor cat, provide her with her own Cat-house or Cat -basket. Your cat needs it to get away and feel safe sometimes. It is her place to relax and unwind.
When cats live most of the time outside or outdoors than the cats should have at least a barn or shelter.
Even then you should provide them with a Cat House where they can sleep in.
Do not come to the idea to put cats into a cage if you do, the cats will be crazy.
A Cat is not a bird and cats do not belong in cages.  Cats do treasure the freedom to move freely.
Cats love to roam around when they are outside. 
Even if cats live inside they still love to roam and go on an adventure tour through your apartment.
Choose the Cat toilet wisely.
If you have an indoor cat, you need to buy a cat toilet either an open one or a closed one.
My preference is the closed one. It gives your cat the privacy she will need. It also looks better.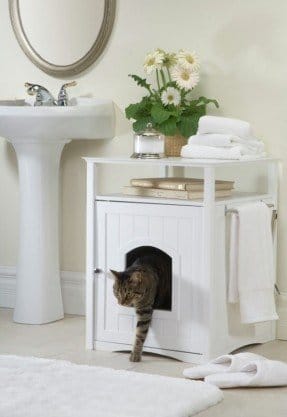 Also when she is digging too much at least the cat litter is not everywhere on the floor. You can also use a litter box mat to put the litterbox on when you have a wooden floor.
You might have to find out which cat litter your cat likes. Every Cat has there own preferences.
Make sure the cat litter has not to much perfume scent on it, otherwise your cat will not use the cat toilet as the scent of the cat litter is overpowering.
The Cat toilet has to be cleaned on a daily base, this is important.
As cats are really clean and particular. If you do not clean the cat toilet every day, your cat might find another place to take care of its waste. This is certainly not what you want. 
If you look at outdoor cats you find them digging up the ground before releasing the waste. Afterwards, they cover their waste.
Cat Grooming a must for every cat. 
Cats usually take care of their own grooming so you do not need to worry too much. Cats like to clean themselves using their rough tongue.
I have to say our cat started to lick so much hair off that we started to worry that something was wrong with her.
She had already bold spots on the lower body. There was no change in her routine. We could not explain the reason.
Our vet told us maybe we should brush our cat each day ( even she is a short hair) and we did brush her every day and the licking all the hair off down to the bearskin stopped.
Our vet explained that cats will lose hair ( underwool) and if that is not shed probably the cat has an itchy skin like we humans when we go to the hairdresser and the loose hair get caught in our cloth.
When you have a long hair cat, you need to comb or brush the fur of your cat each day.  It is always a sign that something is wrong with your cat when the cat stops grooming herself. 
Your cat may not be feeling well. When Cats shed too much hair you can use a brush to get rid of the hair, just make sure it is not too rough on your cat's fur.  
 Cat Toys come in different variety. Be aware!
Cats do like to play and like to be entertained. Be aware when your cat gets bored, you might be surprised what she can and will do to get herself entertained.
Cat toys should be stimulating and entertaining for your cat. 
What I mean is it should keep them busy for at least 20 minutes. The Cat Mint balls are a favourite toy for lots of cats. My cats love the laser pointer and they chase it like crazy. 
There is a lot of cat toys available and I am sure you will find the right toy for your cat.
Scratch Tree for cats
If you do not want your cats scratching your furniture, then you do need to provide for them a scratch possibility like scratch trees.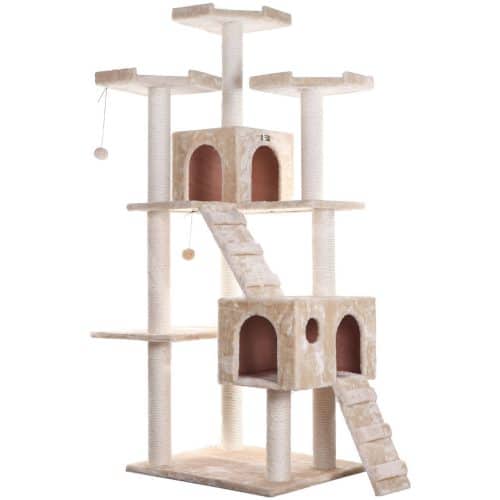 You can either buy them, they are available in many forms and shapes.
I have to say my cats do not use our scratch tree so often, but we gave them some carton boxes to scratch and that they do love them.
Please read my blog " My Cat is scratching my furniture" 
Please do not come to the idea to declaw your cat it is cruel and your cat will have her whole life pain. Declawing is major surgery. 
Flea, Ticks and Parasites in Cats.
Fleas, Ticks, Worms are the more common ones to know.
The not so common ones are the parasites like ear mites and gastrointestinal parasites in cats.
A lot of people worry about toxoplasmosis there is a lot of myth behind it.
Have routine check-ups with your vet at least this way you avoid surprises.  
Special Cat Breed.
If you want a special kind of Cat Breed than you should do your homework first. Certain cats love to roam at night and need lots of space.
Cat Breeds are also high maintenance like the Ragdoll or the Persian Cat.  The Siamese Cat, for example, should not be alone it needs company otherwise it will drive you crazy.
 Carriers for your Cat
When you have to transport your cat to the vet it is a good idea to use a Carrier bag or Carrier box. There are so many different kinds of boxes and carriers available when buying them your first concern should be, does my cat feels comfortable not how chic it looks."
Make sure the box is not easily opened by your cat. It is the safest way to transport your cat this way.
 Cat Collars, Cat Harness and Cat leashes.
It is not common that cats walk on a leash. Cats can wear a collar that is up to you. Some cats don't mind the collar and some cats will not like the collar.
Make sure the collar will automatically open when the cat is caught on something to avoid choking. ( those collars open when you pull)
A good idea for a cat who is roaming outside is a GPS collar to track the whereabouts of your cat. Note the GPS collar should be waterproof.
Download the free ebook "For the Love of  Cats" Click here
Why open Windows are a magnet for your cat.
Last and not least, watch out for open windows . …. Cats are nosy and like adventure, you might find your self with a scary kitty on the roof of your apartment or just outside on the window ledge.
Keep your cat or cats safe and take precaution to avoid accidents from happing. Cats will jump high and will look for high cupboard space.
Watch out in the kitchen that your cat is not jumping onto the bench when you cook. 
Cat insurance …
It is always a good idea to get insurance for pets. There are different insurances around and one who pays the medical bills is a great investment.
Check out the different companies and get yourself a quote.
We love our cats and nothing is more exciting in having pets. Cats or dogs. The one thing you have to do when you have cats or dogs is taking good care of them as they become a big part of your family.
Having a cat is always said easy and they are easy to handle. Well, every animal has there own soul and cats can be a handful too.
Thank you for reading this post, do you have tips for first-time cat owners we love to hear from you.
Please share with friends and family or if you know someone who will be soon a first-time cat owner.
Download the free ebook. For the love of cats. Click here 
If you like this blog, be so kind and share my blog. Did I miss something please let me know and use the comment form on the below?
so long …
Melanie 
Click here to go to the story I promised. Molly the lucky cat. 
Cats and newborn babies. Your Cat is not dangerous to your newly born Baby. Cats are great with kids.
MyPetshopworld Disclaimer:
This website is not intended to replace professional consultation, diagnosis, or treatment by a licensed veterinarian. If you require any veterinary-related advice, contact your veterinarian promptly. Information at mypetshopworld.com  is exclusive of a general reference nature. Do not disregard veterinary advice or delay treatment as a result of accessing information at this site.