Where is my Pet?
Recently we moved to a new house with our cats and we were thinking to use a GPS tracker for our cats.
A GPS Tracker it is a small device that weighs less than 50 grammes and can monitor the where about of your pets.
GPS Trackers come now in different varieties and styles. They are now available also for Kids, Cars, Boats, etc.
A great function is the longitude and altitude function as well as the fencing whereas your pet will not go outside the marked area. You can easily track your pet with your phone.
Benefits of GPS or GPRS Trackers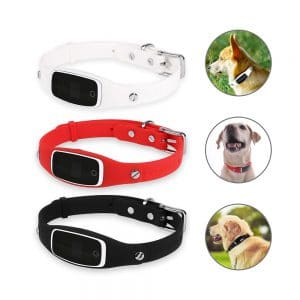 GPS or GPRS Trackers have a lot of benefits, but I have to admit I still hesitated to use one. On my recent trips to Hong Kong, I discovered that my friend is using one for their pet.
If you know Hong Kong is an island and space is limited. For Pets not always easy to roam around.
When they get the chance to go outside into a park or playground for Pets, they tend to get crazy and many pets been lost due to the lack of coordination of senses. Being inside most of their life, they lost the instinct of finding the way back.
I have seen the GPS Tracker now how it works and have to say I am impressed about the function and how it works. It is a great tool. The best thing is it comes already as a pet collar depends on Size for your Dog or your Cat.
Let me break down the benefits of a GPS or GPRS Tracker. I am sure you are wondering now what is different between GPS and GPRS Trackers. Most GPS Trackers include nowadays the GPRS.
GPS stands for Global Positioning System.
GPRS stands for General Packet Radio Service.
Spoken in an easy way GPS will give you longitude and latitude and GPRS lets you transfer the data over cellular networks.
A GPS /GPRS Trackers are the same as our Fitness watch or our Navigation system in our car.
A great and easy use device that comes handy when you want to track your pet. ( note you can also track your kids, cars, keys, boats, etc. the list is endless)
When going for a walk with your Dog, and you let him off the leash you are able to locate the dog anytime.
There is no worrying and getting stressed when your Pet takes off for a chase. Some trackers come also with a callout function.
I had a look at this GSM /GPRS tracker with great functions.
GSM/GPRS mode, supporting all 4 kinds of frequencies combinations. 900/1800/850/1900MHz
Featuring a highly sensitive new technology and the most advanced GPS chip
Good and Accurate positioning even in weak signal condition
Has a great performance in limited spaces such as a narrow urban area
Low energy consumption standby of 100 hours
It captures fast and quick the signal,
Supports single location positioning and keeps continuous tracking
supports alert and remote pickup
Function of real-time position tracking
IP65-rated waterproof
useable on iPhone and Android
After seen the GPS collar in action, I decided to buy two pieces for our cats. When I came back to Singapore I got the chip for the collar and downloaded the app on my phone.
It takes some time to figure it out….
…. Followed the Instruction to install and activate the Account on my phone. This is available on iPhone and Android.
This is available on iPhone and Android.
I do have to say it is a neat collar with quite a few useful functions. It took me a while to figure the functions out, but our son got it quite fast.
It is great as we can set the fence ( it is not an electric shock ) so our cats do not roam outside at night.
In the same time, our cats have the freedom to walk and go outside but stay close.
We can easy track them on our phone and I have to admit it gives me a piece of mind knowing my cats are safe.
Buying a tracking device is a small investment for the amazing job that it does.
If I can walk around with a Fitbit or a Polar Fitness watch than my pets can have a GPS collar.
Have a look how fashionable they are, they do come in different styles and shapes.
Here are a few tips for what you also can use this GPS Tracker.
For Kids on School Trips or Excursion trips.
For Cars, Bikes and Boats in different countries
A woman when going out at night feels safer with a tracking device.
For older Seniors when wondering off they don't want to get lost.
Those devices have their pro and cons but if the person agrees to be tracked it might be a life saver.
They come in different size and shapes. I am sure you will find the right one for your purpose
Please comment below, and give me your thoughts.
I will do an update on how it works on my cats.
all the best and see you around
Melanie