Where is my Pet? Have you ever been looking for a pet for hours? 
The GPS Tracker Device is a great help to find your cat or dog when they go off to explore their surroundings.
When I was younger and lived at my parent's house we had a dog called Lumpy.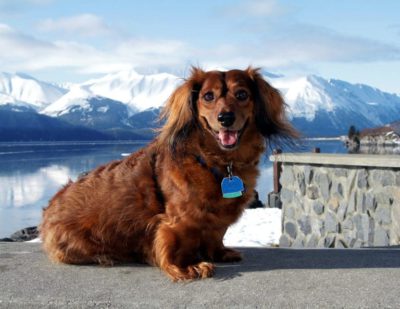 Our dachshund mix Lumpy was a handful I can tell you. How many time did we look for him as he always found a way to go roaming around. 
Sometimes we looked for him for hours,… but in the evening when he knew my dad came home from work Lumpy been back from his stroll.
Lumpy was a master in hiding himself from us. 
How many times my dad took him to work in the car because lumpy jumped into the car when no one was looking.
Halfway to work Lumpy would come out under the seat and hopped onto the front seat sometimes Lumpy was sitting quietly on the back seat. 
My Dad had to turn around and bring him back.  I still remember Lumpy's face smiling all over like saying got you again. 
At those times there were no online or GPS Pet Tracking Devices. 
I will give you a few tracking devices I have used and tell you if they are working and the most important thing how easy they are in figuring out what to do. 
I had a few… my goodness I could not get those GPS or GPRS Tracker to work. 
The Newest GPS or GPRS Tracking Devices. How good are they or are they just a nice gimmick. 
Recently we moved to a new house with our cats and we were thinking to use a GPS tracker for our cats. You have to know our cats are all strays.
Recently we lost one cat to a python in our garden. We relocated the python but when we moved we were considering to track our cats and dogs to see where they are. It was a sad day for us. 
A GPS Tracker it is a small device that weighs less than 50 grammes and can monitor the where about of your pets.
GPS Trackers come now in different varieties and styles. They are now available also for Kids, Seniors, Cars, Boats, etc.
A great function is the longitude and altitude function as well as the fencing whereas your pet will not go outside the marked area. You can easily track your pet with your phone.
Benefits of GPS or GPRS Trackers.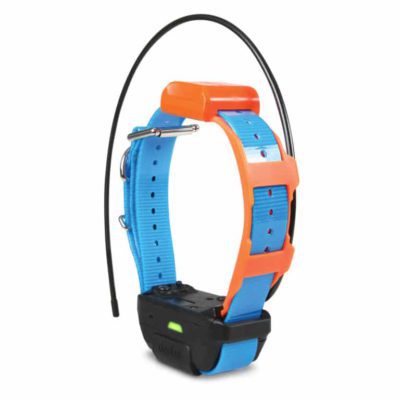 The Dogtra PathFinder TRX  brings advanced GPS tracking technology right to your smartphone.
Built for hunting competition and events, the Dogtra PathFinder TRX provides the most accurate and responsive way to track your dogs.
Compatible with Google Maps, there are no extra navigation packages to purchase. You can download the free maps. Also works fine in the offline mode. 
The range is 9 miles. It is also fully waterproof. It has no stimulation. 
It works with any Pathfinder system. Updates every 2 seconds. Expandable for more dogs up to 21 dogs. 
GPS or GPRS Trackers have a lot of benefits,  I have to admit I still hesitated to use one.
Before we moved House I had to go on a business trip to Hongkong. I discovered that my friend is using one for their pets. A Sign from the Universe to me. 
If you know Hong Kong is an island and space is limited. It is for Pets not always easy to roam around. Most of them are inside the home. 
When they get the chance to go outside into a pet park or pet playground they tend to get crazy and many pets been lost due to the lack of coordination of senses.
Being inside most of their life, they lost the instinct of finding the way back.
I have seen the Dogtra GPS Tracker now how it works and have to say I am impressed about the function and how it works. It is a great tool.
The best thing is it comes already as a pet collar depends on Size for your Dog. It is not cheap but it works and it is waterproof. 
I bought 1GPS Dogtra GPS Tracker Devices and I am happy.
The Tab Cat Tracking Collar and Cat Locator.
Tabcat Cat Tracker is trusted by tens of thousands of cat owners to look after their cats. Follow audio and visual cues to find your cat using the Tabcat cat tracker device to train your feline friend to come home. That is neat I can tell you.
Tabcat is easily attached to the collar of your cat. It is not too heavy and is actually more efficient than a GPS Tracker device.
Perfect for Cats and Kittens.
How it works. The Beeps and the lights will guide you right to your cat. The directional handset picks up the signal from the cat tracking tag on your cat's collar, then it tells you which way to walk to find them.
Find your cat wherever it is hiding. The patented Radio Frequency based technology is accurate in locating your cat.  Your cat might be hiding in the house as well as in neighbouring gardens and streets.
You can train your cat to come home when you press the locate button. Of course, that requires training. Small, light, splashproof:
Weighing just 6 grams and protected by a durable case, Tabcat is small and easy to attach to any cat collar. It comes with two tags. Optional extra tags are available.
The Difference between GPS and GPRS
Let me break down the benefits of a GPS or GPRS Tracker. I am sure you are wondering now what is different between GPS and GPRS Trackers. Most GPS Trackers include nowadays the GPRS.
 GPS stands for Global Positioning System.
 GPRS stands for General Packet Radio Service.
Spoken in an easy way GPS will give you longitude and latitude and GPRS lets you transfer the data over cellular networks.  
A  GPS /GPRS Trackers are the same as our Fitness watch or our Navigation system in our car. 
GPS Tracking Collar Device for Cats and Dogs.
Note: Please realize the tracking cost before you are ordering Pet GPS Tracker device Collar & Activity Monitor, there will be a monthly charge to use it to track pet thru SIM, like the cellphone SIM card's charge.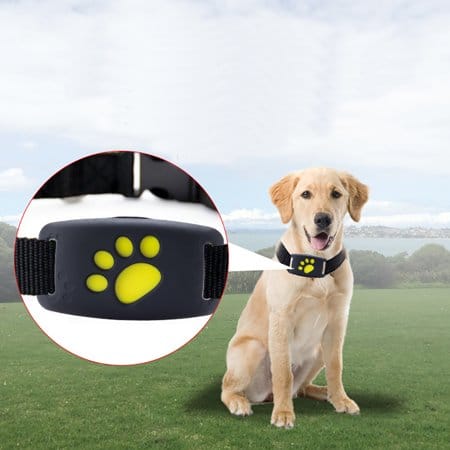 Multi-Function Waterproof Pet Safe GPS/Tracker Device Design: Access the location of the unit via the APP or Website and monitor its location, movement, speed, route history and much more, it can capture pets' route thru pet activity tracker.
You can monitor through the Free Web Platform by Tablet/Desktop PC & FREE APP(android and ios)

Please prepare Nano SIM card which supports 2G GPRS GSM and GPRS function, do not support 3G and 4G currently, you can search on the Internet or scan the QR code: e-Tracing.

Tip: This product requires a SIM card to use. The SIM card requires yourself additional purchases.
Callback Function: Setting the callback number. And click the "sure" button. The GPS tracker will automatically call to the phone number you set.
After the first time it locates him, it continually gives real-time updates while tracking.
It also shows your (iPhone) location so you can see where he is in relation to you. The Phone app provides all the information you need and is easy to use.
After seen the GPS collar in action, I decided to buy two pieces for our pets. I bought 2 different kinds of trackers as I wanted to try them. I bought the Tab Cat Tracking collar for our cats and the Dogtra GPS Tracking  Collar for our dogs. I am happy with both. 
My Friend had the GPS Collar with the sim card but I wasn't convinced about the Sim and tracking. What put me off was the Nano SIM card which supports 2G GPRS GSM and GPRS function. Plus I am not a technical person. It needs to be simple and easy.
I find the GPS Trackers are a good solution. It would be great if they made in a smaller size as for cats they are a bit big. Also for small dogs.
In general, I have a good feeling when my cats go out and roam in our garden. I know Cats supposed to be inside but I believe that cats can go outside and it is their nature to go and hunt, play, kill, eat and groom. It is a natural cycle for them.
As for my dog's it is great when they go onto the open field and run at least I am able to monitor where they are.
Buying a tracking device is a small investment for the amazing job that it does. I was worried about my strays that they get lost but after being 3 weeks inside the house they are fine and happy. 
I find and this is my opinion the GPS Tracker Device for Cats and Dogs are a great invention. You have to find the right one that suits you and your pets.
Please share with your friends, family and on social media. I love to hear from you. Have you used the GPRS Tracker Devices for cats and dogs?
Do you use personally a Fitbit watch or polar watch to trace your steps then you also can say it is a fine thing to use?
All the best and see you around 
Melanie 
Please read my other blogs.
How often should you go with your dog to the Vet? 
Pregnant woman and Feline Toxoplasmosis
The best interactive Toys for dogs 
MyPetshopworld Disclaimer:
This website is not intended to replace professional consultation, diagnosis, or treatment by a licensed veterinarian. If you require any veterinary-related advice, contact your veterinarian promptly. Information at mypetshopworld.com  is exclusive of a general reference nature. Do not disregard veterinary advice or delay treatment as a result of accessing information at this site.